|Home| Contacts| Summer | Autumn| LBUG on NING

BIKE LEICHHARDT
Rides and Tours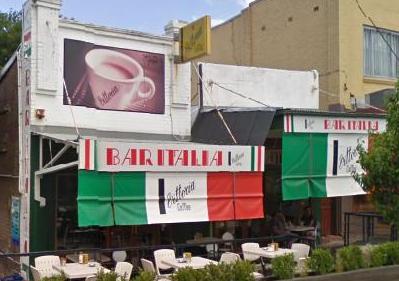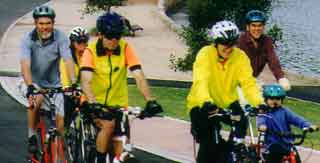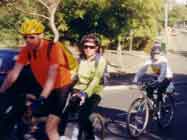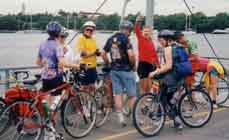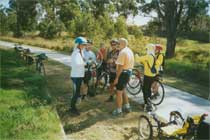 Check out our Rides Calendar on our new interactive site on

. You can see the site, but if you want to comment or use the facilities you will need to Sign-Up to Ning first, by choosing a password, then it is easy to get in.
LBUG Sunday Rides are held most Sundays. They usually (not always!) start at 8:15am at Bar Italia in Norton St,Leichhardt (opposite Macaulay St). Meet earlier for a pre-ride coffee. Rides are open to non-members (small donation appreciated), you can join later if you wish. We are a touring and leisure group of mixed age and ability. There are rides of varying grades to suit all abilities. New or returning cyclists can try our EasyRiders every month. We try to keep the group together so no one is left behind. We appreciate riders on our easy to moderate rides who are prepared to help with duties such as pointing the way or helping slower riders.
See descriptions of many of the routes in the Calendar. Also look at www.bikely.com and do a search on "LBUG", for maps of all our rides. There is more on the Ning site under "Rides".
A note on Insurance- If you are a member of BicycleNSW you are insured for any injury you cause to other people (including other cyclists) or damage to their property when riding. You also get as part of the membership limited personal injury insurance for injuries to yourself. Join BNSW online at www.bicyclensw.org.au.